Louisiana Contractors, Inc. - 504-202-0413 - New Orleans, Jefferson Parish, St. Bernard Parish, Orleans Parish, Jefferson Parish, Kenner, Metairie Commercial Services & Tennant Improvements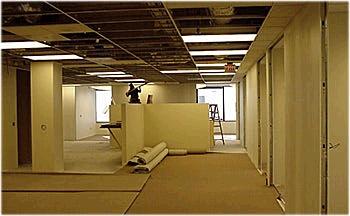 Taking care of rental properties can be a real headache, especially when things go wrong: A water heater breaks ... a faucet won't stop dripping ... there's an electrical short that needs to be tracked down ... the building safety check needs to be completed ... the lot needs to be plowed ...all of these things come across your plate from time to time. And, to be honest, your plate is already pretty full.
Louisiana Contractors, Inc. can help!

Our building maintenance crews can provide you with a fast response, bringing along the tools and the skills needed to address the problem of the moment. There are no long-term contracts and no monthly commitments. That means you call us as you need us, when you need us.

Yes, it's a novel approach, but it's worked for us for the past 16 years. Give us a call today at 504-202-0413 or fill out our online request form to see how we can help you maintain your properties and a little more of your peace of mind.
Call us today at 504-202-0413 or fill out our online contact form.