Louisiana Contractors, Inc. - 504-202-0413 - New Orleans, Jefferson Parish, St. Bernard Parish, Orleans Parish, Jefferson Parish, Kenner, Metairie Foundations
Foundations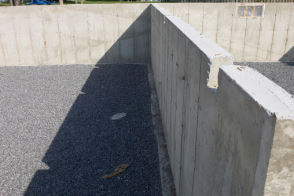 We provide same day or next day free estimates. With years experience in the concrete industry, you know you can count on us to handle any foundation job you need done, new or repairs. Louisiana Contractors, Inc. is the right choice for your concrete foundation needs.
No job is too small for our experienced workers who guarantee to make sure your concrete project turns out just right. We do projects for our residential and commercial concrete customers in the area with fast and reliable service.
Services we offer:
Home Leveling
Shoring
Foundation repair
Home Elevations
Through our combination of strong tireless work ethic, intelligence, and desire for customer satisfaction, we offer concrete and flatwork for foundations, re-surfacing, poured walls, driveways, patios, and more. Our goal is to be the best part of your construction experience.
Call us today at 504-202-0413 or fill out our online contact form.